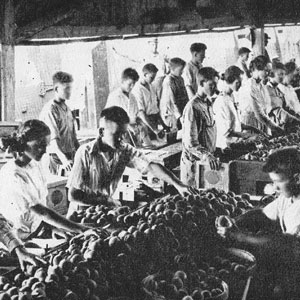 In 1884, Berlin farmer Joseph George Harrison had an idea. He was going to start generating a profit off of his hobby of growing peaches for his family. From his home on Home Farm, now the site of Stephen Decatur Middle and High Schools, he began J.G. Harrison Nurseries; purveyors of peach trees and other fine fruit trees. Under the careful leadership of his son Orlando, the business experienced rapid growth and development culminating in notoriety as the world's largest grower of fruit trees and ornamental shrubbery in the 1920's. In 1962, after experiencing declining profits and the death of the then owner, G.Hale Harrison, Harrison Nurseries closed.
Exactly 100 years after Joseph George's idea, G. Hale's sons, Hale and John, would open Harrison's Harbor Watch Restaurant and Raw Bar overlooking the Ocean City Inlet. Offering Ocean City's only authentic Raw Bar, their menu is overflowing with the freshest local seafood. The restaurant prides itself on purchasing the highest quality of hand tonged oysters from the waters surrounding Deal Island, MD and the Delaware Bay. It is these delicacies that go straight into Harbor Watch's locally famous Oyster Stew. Clams are sustainably harvested from Virginia waters and the Maryland side of the Assateague Channel.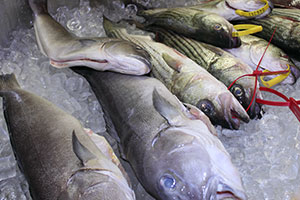 In season, fish such as Flounder, Mahi Mahi, Swordfish and Tuna are pulled straight off the boats that dock at the Commercial Harbor in West Ocean City and served fresh the same day.
In keeping with their family's agrarian roots, the brothers have consistently supplied their six Ocean City restaurants with the region's finest locally grown produce. During the summer, weekly trips to the Laurel Produce Market in Laurel, DE are made to hand select crisp sweet corn, juicy beefsteak tomatoes and some of the Eastern Shore's sweetest watermelons.
We invite you and your family to grab a seat at our Raw Bar or overlooking the Inlet and have an oyster or two. Enjoy Ocean City!
-The Harrison Family